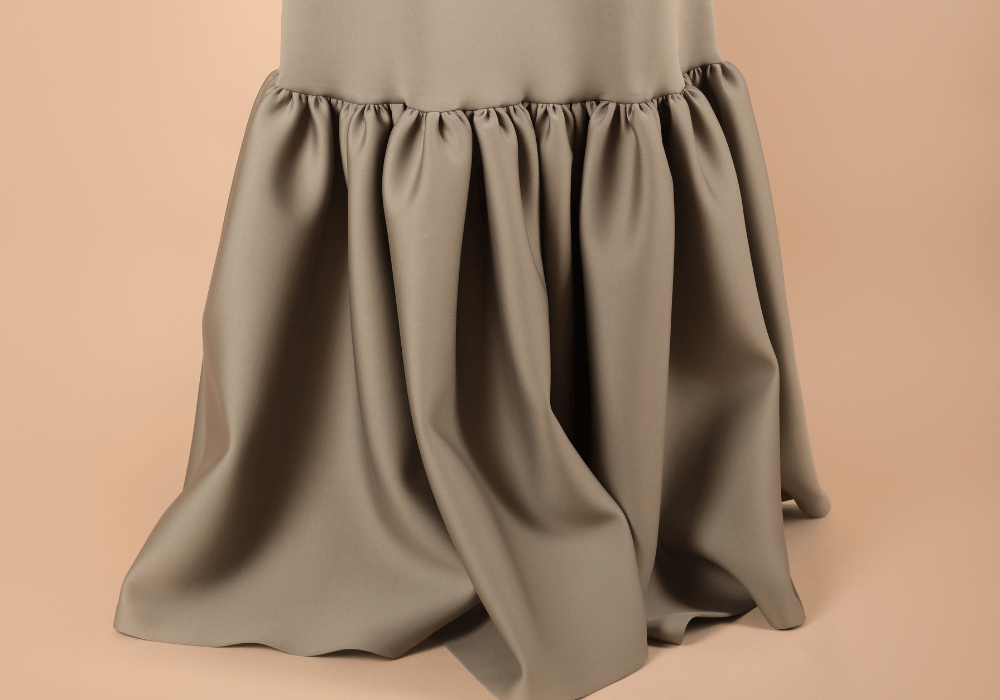 THE FABRIC
The fabric we use for our dresses is specifically designed to flatter every body shape and size. It retains its shape and is wrinkle-resistant, offering exceptional comfort.
REQUEST A QUOTE or custom color
Your dream bridesmaids are within reach! All you need to do is fill out the form below to request a quote, and be sure to mention your preferred color in the message. With our wide array of colors at your disposal, there's a perfect shade for every vision. Once the form is submitted, our team will promptly get in touch to guide you through the seamless bridesmaids process.
Need help?
Frequently Asked Questions
SHIPPING
Yes, we do offer worldwide shipping! Whether you're located near or far, we're happy to deliver our products to you no matter where you are in the world.
We recommend placing your order for bridesmaid dresses as soon as possible. We understand that each bride's wedding is unique and special, and we want to give each order the personal attention it deserves. Since we often receive a high volume of orders, it's best to secure your bridesmaid dresses well in advance. This way, we can ensure that we have ample time to handle any customization requests, alterations, or special requirements to make your bridesmaids' dresses perfect for your special day. By placing your order early, you'll also have peace of mind knowing that the dresses will arrive in a timely manner. If you have any specific timelines or concerns, please feel free to reach out to us, and we'll be glad to assist you further.
We understand that certain situations may require expedited production and delivery. Please contact our customer support team with your specific requirements, and we will do our best to accommodate your request. Additional fees may apply for rush orders to cover the costs of expediting the process.
product
We offer a wide range of colors for our dresses, and we strive to provide options that suit every bride's preferences. We have a diverse selection of colors available, including popular shades such as pastels, neutrals, and bold hues. However, we understand that every wedding is unique, and you may have a specific color in mind that is not among our standard options.

If you have a special color request for your bridesmaid dresses, we encourage you to contact us directly. Our team will do our best to accommodate your request and assist you in finding the perfect color for your wedding. We want to ensure that your bridal party looks stunning and feels confident in the dresses they wear.

Feel free to reach out to us with your color preference, and we'll work together to bring your vision to life.
To ensure the best fit, we highly recommend referring to our size chart and measurement guide. These resources will assist you in taking accurate measurements and selecting the appropriate size. If you have any further questions or concerns about sizing, please reach out to our team for assistance.
Yes, we offer customization options for our made-to-order bridesmaid dresses. Please contact our customer support team to discuss your specific customization requests and we will do our best to accommodate them.